Hi
I'm an artistic researcher working with new media (mostly), performance (sometimes) and writing (most of the time). My projects explore the intersection of eco-surveillance, methods of production and reproduction, and queerness.
Interested in what I do? Think we could collaborate? Let's get in touch. I'm always looking for potential collaborators and research partners.


education

Royal Academy of Art, The Hague – The Hague, NL
Bachelor of Arts, Art Science


Robert Gordon University - Aberdeen, UK
Bachelor of Arts, Broadcast and Journalism



selected group shows

2022 Everything new under the sun / The Grey Space In The Middle/ The Hague / NL
2022 Graduation show / KABK / The Hague / NL
2022 Words least read / Pagenotfound / The Hague / NL
2022 Resonating bodies / HetHem / Zaandam / NL
2022 Parallels / The Hague / NL
2022 Togethere / Zaal3 / The Hague / NL
2021 Blackbrick / Enschede / NL
2021 Spectrum / The Hague / NL
2021 Why look at animals? / Zone2Source / Amsterdam / NL
2021 Excavating imaginary landscapes / Zaal 3 / The Hague / NL
2020 Potentiality of sound in matter / Research Catalogue / online exhibition
2020 If one walks... / Zaal 3 / The Hague / NL
2020 Online exhibition / the-ocean.net / NL
2019 De Geheimetuin / Rotterdam / NL
2019 Amsterdam Fringe x Uitmarkt / Amsterdam /NL


May your eyes never look away, may your genitals always be lubricated (pixels, porn, power and the panda desire economy)

This project delves into the eco-surveillance regimes tending to captive pandas and their reproduction. It traces the practices of production/circulation of their images, the physical regimen and genetic management, as ways of governing the sexual desires of this vulnerable specie. By hoarding the images and objects involved in those circuits, I investigate how different sites of knowledge production such as scientific research facilities, porn industries, nationalism, and popular media operate to create situated knowledge about the pandas' vulnerable bodies. This project also calls into question the variability of panda sexual desires and the resistance strategies and bodily knowledge they harness to counteract these regimes of control.

On the first level, this research is about pandas, and the lengths humans go to propagate them, manage their desires and render them irresistible to our eyes. The second layer explores the multitude and will of images (of pandas) and the strange connections they create as well as their network of production, distribution and secondary circulation. The third level is an exploration of fluidity in the various forms it takes within this project, whether in bodily fluids of the controlled (sperm, piss, blood, vaginal secretion, sweat), the pixels that carry human and non-human desires (the porn they watch, the one we make for them) and flows of capital (trade offer: you get= a couple of fertile pandas for ten years, you give= a dual-use technology, preferably uranium).

This project exists as a performance lecture and publication.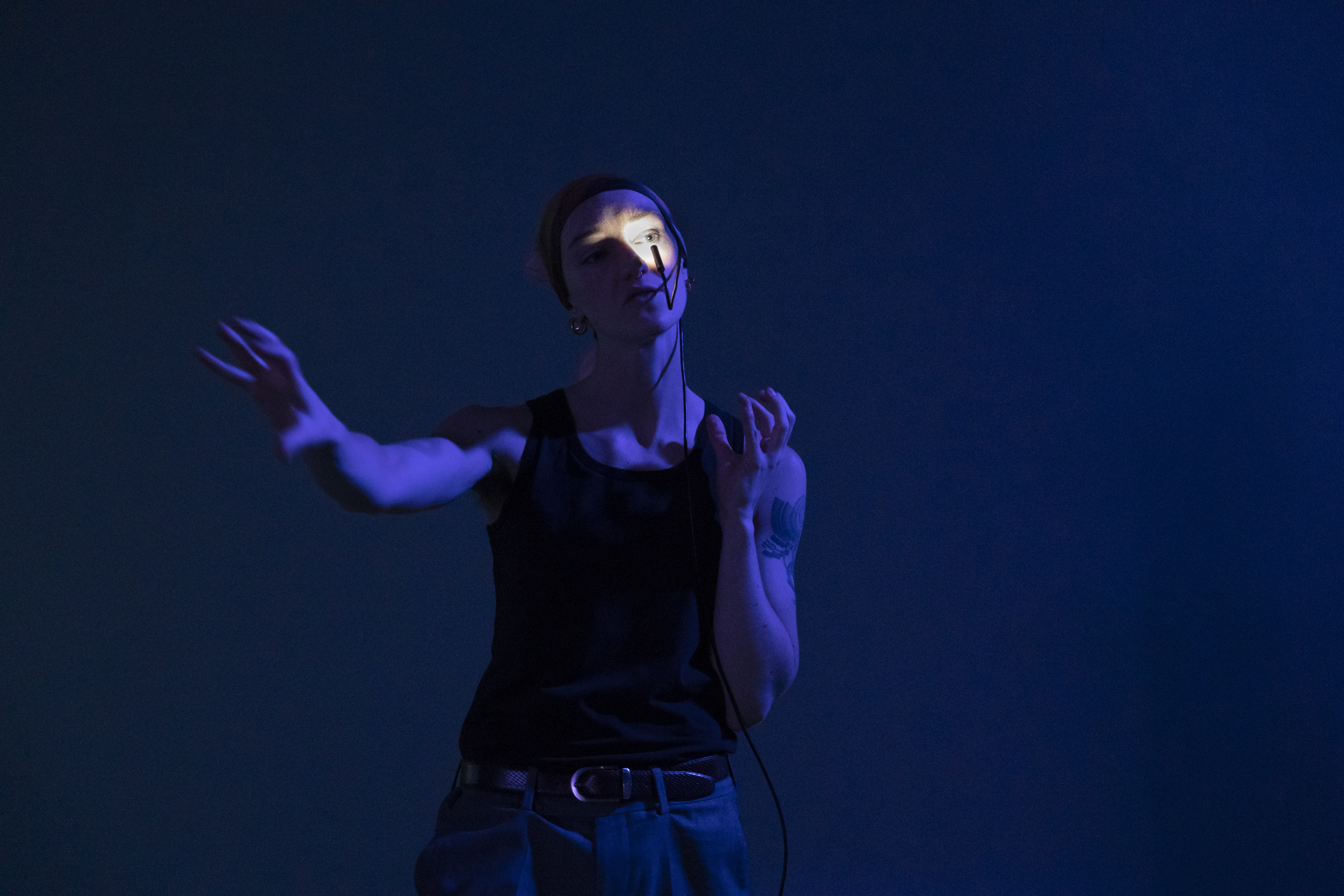 here and then
(out there later)


Here and then (out there later) an A/V performance tracing the genealogy of an abandoned street corner. Materials from google maps and fieldwork delve into the sensory details of navigating the space: both online and offline. Unknown plants become guardians of a looped timeline, colourful trash turns into landmarks of a place on the edge of becoming and disappearing.





2021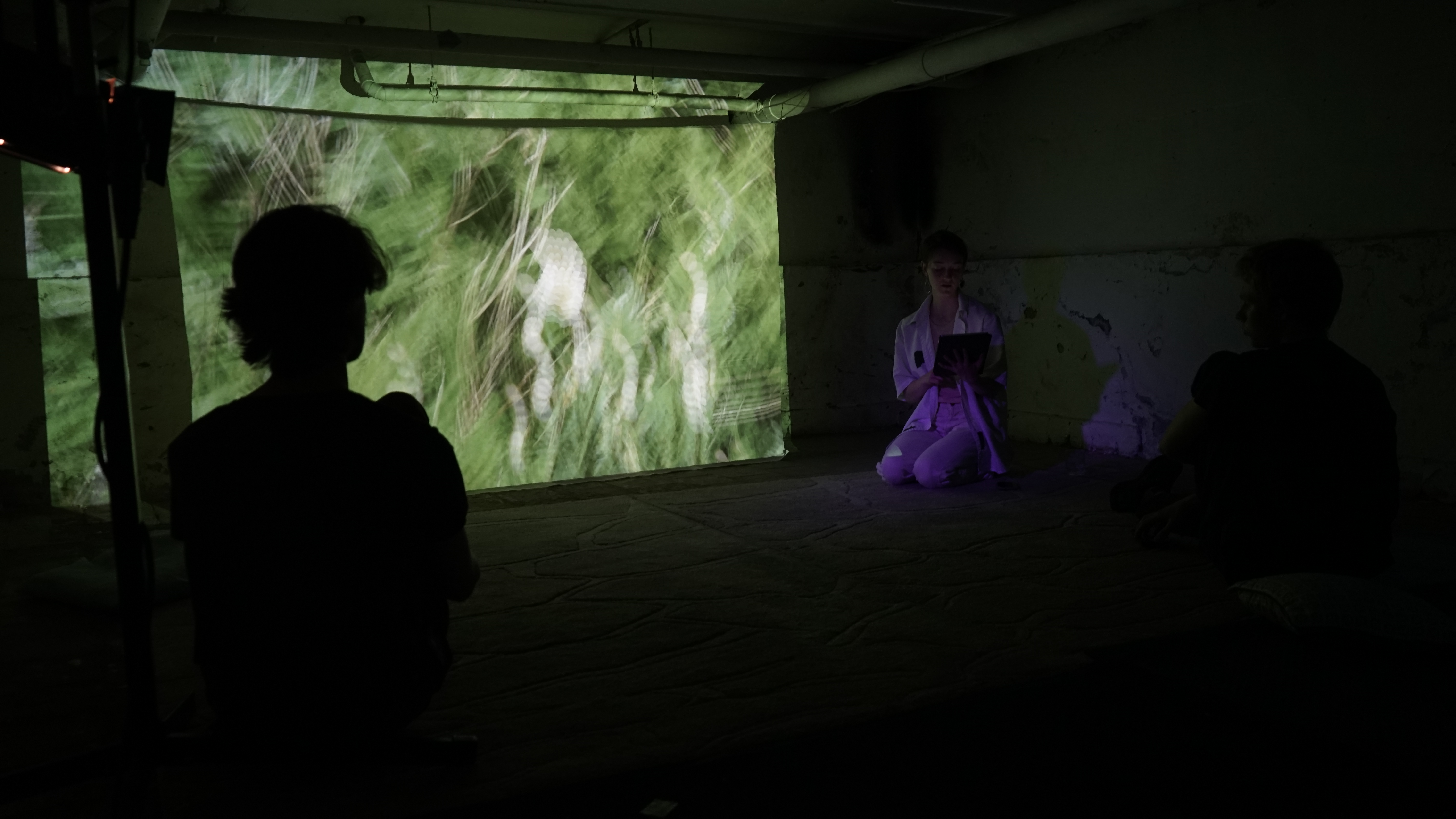 unstable trajectories, a google maps diary


This project is a photo series of stills extracted from roaming digital streets. Zooming on the merging of space in between different google maps timespans, a hyperflexible and hybrid space emerges.


2021
Bloemen assortiment 3


A video tryptic documenting the disruption of a plant community doomed to failure due to its location. The video interrogates notions of ecological control and its impact on the individual plants that live under the rules humans make.


2021